Links & Comments
INTRODUCTION
There is a huge number of Yes-related sites on the net - too many to even locate, let alone feature here. But I'll try to list the most important ones - if anyone has any more worth noting, then let me know. There are also other links scattered around the site which aren't reproduced below.
LATEST CONCERT REVIEWS BY FANS

- Check here at Forgotten Yesterdays - as well as at www.yesworld.com.
THE MAIN SITES

- YesWorld The Yes Online Service - the band's official site.
- Notes From the Edge - with lots of interviews and other interesting things.
- Yeshoo! - Your Guide to Yes Sites on the Internet - as it says.
- YesServices - Providing Information Services To Yes Fans Worldwide - as it says;
- YesServices - Like Leaves We Touch - Home Page - for fans travelling to attend concerts.
BAND MEMBERS' INDIVIDUAL SITES
- Jon Anderson Online
- Chris Squire Home Page
- Steve Howe Guitar Rondo
- RWCC Rick Wakeman's Communications Centre
- Alan White
ROGER DEAN
- Roger Dean Welcome - the artist most closely associated with Yes;
- http://www.sfae.com/ - the San Francisco Art Exchange - home to many Dean pictures;
- http://progedge.com/yescapade/deanpage.htm - devoted to Dean's works at the SFAE.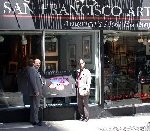 RECENT ONLINE INTERVIEWS
http://nfte.org/current-issue.html - there lots of interviews here at "Notes From The Edge"
STEVE_HOWE_YES_FEATURE - an interesting interview with Steve Howe
www.mlive.com - a nice interview with Alan White
http://www.creemmagazine.com/BeatGoesOn/Yes/ChapterAndVersePt2.html - Rick Wakeman
http://www.bbc.co.uk/music/classicpop/interviews/int_dean.shtml - the BBC interviews Roger Dean
http://www.innerviews.org/inner/rabin.html - finally, some interesting views from Trevor Rabin
OTHER SITES
- Apple - Creative - Jon Anderson New Solo Project - Jon Anderson's Apple computer work;
- Welcome to khoroshev.com - about the ex-Yes (1996-2000) keyboard player;
- Adam Wakeman Main Page - about Rick's keyboard-playing son;
- Jade Anderson - Jon's singing daughter and her musical career;
- Changes - Listen To Changes Radio - a half-hour RealAudio interview with Jon about spirituality;
- www.artistdirect.com - Yes - lots more short song samples in RealAudio;
- Fragile - the UK's Yes tribute band - the most well-known Yes "tribute" band;
- aslanhome - about Aslan, a Japanese tribute band (it has some sound samples);
- YES - RollingStone.com Anthology - in case there's something good there.
FAN FORUMS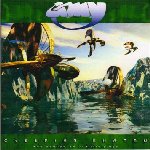 - (newsgroup) alt.music.yes - the most active place on the net to meet and talk about Yes;
- www.amycd.com - info site for the alt.music.yes 2CD set (I have 2 tracks on it);
- http://www.cdbaby.com/cd/amycd - order the CD from here;
- www.yesfans.com - a chat site organised into a variety of subjects;
- www.yestalk.org - another forum for fans to meet and talk;
- www.soundchaser.org - and another one;
- Yahoo! Groups YesSwap - I haven't joined this, so can't comment.
FAN SITES
- yesmuseum.org - some miscellaneous things of interest to Yes fans;
- Welcome to YesFocus - a site for Dutch fans of the band;
- The Guitarist's Complete Guide to YES - a collection of tablature files for guitarists and bassists;
- Yes Music - more tablature and MIDI files for guitarists and bassists.
- YESTOUR SETLISTS - as it says';
- Yesman's Museum of Yes;
- The Sound Chaser's Web Page;
- Trey's Yes Page;
- YesLogos Home Page.

OTHER RESOURCES
- Red Eye Records - a great Sydney shop for imported and local merchandise;
- Utopia Records - another great Sydney shop - with many collector's items;

ANY LINKS TO STUDIO/LIVE BOOTLEG RECORDINGS?
Check the F. A. Q. & Rarities page. But I'm not really in the habit of recording, collecting or trading shows - the practice is of questionable legality and should be discouraged. The stuff is "out there" however (for the moment) - if you know where to look.
- artwork - bootleg artwork links - for those manic traders.
SYDNEY & AUSTRALIA

My main web-site has an entire section devoted to Australia and Sydney - with links, information and an assortment of extras. You can find it at http://homepages.tig.com.au/~avanstar/ausindx.html. Here are some more links:
- aerials - some great aerial pictures of Sydney (particularly the central business district and harbour);
- www.cityofsydney.nsw.gov.au/ - the official City of Sydney site;
- www.virtualtourist.com/vt/c48/ - the "Virtual Tourist" guide to Australia.
---
Introduction - Tour & Site News - Who's Who In Yes - The History Of Yes - YESFANZ Inc - Alex van Starrex - Sebastian Hardie
F. A. Q. Section - 2003 Sydney Concert - 2003 Sunday Events - A Roger Dean Lecture - Links & Comments
---
MY MAIN WEB-SITE: http://homepages.ihug.com.au/~avanstar
EMAIL: avanstar@ihug.com.au
© Alex van Starrex